5 tags
"If you don't feel free to be yourself, you can't connect. Find..."
– Donald Miller
4 tags
"Fear is directly correlated to how big we think God is. The greater we see God..."
– Jefferson Bethke
10 tags
11 tags
Wandering Ruby: Hope Deferred →
An excerpt… I definitely feel more like I am back to my old self again, and the hurt and feelings of worthlessness now gone. My memories of this guy grow more faint each day. Guess it is true that when they say that if it's "out of sight", it's also "out of mind". But I will admit I still miss him… or perhaps, I miss the idea of him. In a way, I think that–as hurtful as the result was for...
3 tags
Heart Attack
Been listening to Demi Lovato's new single this entire week. Love it. Never put my love out on the line Never said yes to the right guy Never had trouble getting what I want But when it comes to you, I'm never good enough When I don't care, I can play 'em like a Ken doll Won't wash my hair then make 'em bounce like a basketball But you make me wanna act like a...
7 tags
"Yet he (Abraham) did not waver through unbelief regarding the promise of God,..."
– Romans 4:19-20 (NIV)
7 tags
"You've never failed and You won't start now. Spirit, lead me where my trust is..."
– Hillsong United - "Oceans"
6 tags
"What was lost is not lost forever, and what was stolen from you, He restores..."
– Steffany Frizzell-Gretzinger (Bethel Music Spring Tour 2013: Miami)
4 tags
"Before God is a rulemaker, He's a creator. When God says no, it's..."
– John Mark Comer
"Life can be cruel and unfair; it has its share of pain and disappointments. But..."
– Eugene Cho
5 tags
"If you leave someone at least tell them why, 'cause what's more..."
– Wee Binuya (Facebook)
1 tag
6 tags
As Good As It Gets? →
Inspired by a talk I had with one of my besties. I'm sure a lot of other single young women can relate. The past two weeks have been such a rollercoaster for me, and it made me wonder whether I was being too picky or too meticulous in dating and choosing someone, especially when presented with a guy who seems to possess traits you want… yet you let it go for fear that they might not be...
"It doesn't make sense to call ourselves ugly, because we don't really see..."
– dirty wings  (via thatsgoldjerry)
"If you love something, let it go. If it comes back to you, it's yours..."
5 tags
"Ladies, imagine your future sons turning out like your boyfriend. If that makes..."
– Jefferson Bethke
4 tags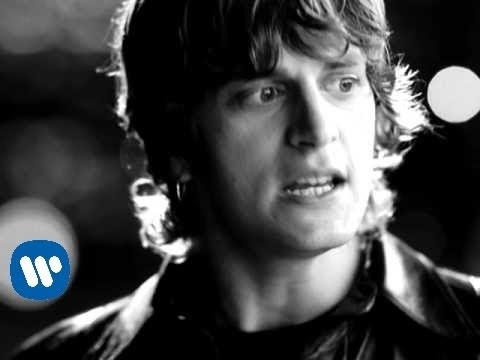 4 tags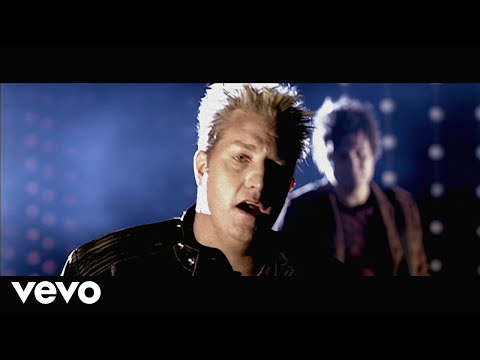 9 tags
"Blessed be the God and Father of our Lord Jesus Christ, who according to His..."
– 1 Peter 1:3-9 (NASB)
"Grace is the ability to see what someone can still become even though..."
– Matthew Barnett
"If you believe it, then live it. For it is through your living that you bring..."
– Eugene Cho
"We have to be continually reminded of what we believe."
– CS Lewis
7 tags
"People hurt you, God will heal you. People humiliate you, God will magnify you...."
2 tags
"The heart wants what the heart wants..."
And it still wants you. And I feel like a little piece of myself dies just a little when I see the place she has taken in your life that I had hoped to take. But it cannot be… At least, not NOW. 
2 tags
"If we listened to our intellect we'd never have a love affair. We'd never have a..."
– Ray Bradbury (via kari-shma)
4 tags
"People who know my heart never have to question it."
– Kushandwisdom.tumblr.com
6 tags
"May our faith be greater than our fears, our love greater than our apathy and..."
– Eugene Cho
"Certain people are only meant to be in your life for a particular season…..."
"It is a characteristic of wisdom not to do desperate things."
– Henry David Thoreau
5 tags
Reason, Season, or Lifetime
Reason, Season, or Lifetime People come into your life for a reason, a season or a lifetime. When you figure out which one it is, you will know what to do for each person. When someone is in your life for a REASON, it is usually to meet a need you have expressed. They have come to assist you through a difficulty; to provide you with guidance and support; to aid you physically, emotionally or...
4 tags
3 tags
"True friendship isn't about being inseparable. It's being separated..."
"Kind words can be short and easy to speak, but their echoes are truly endless."
– Mother Teresa
6 tags
"Don't judge each day by the harvest you reap, but by the seeds that you..."
– Robert Louis Stevenson
3 tags
"Strong people admit their fears, while frightened people fake their way through..."
– Donald Miller
7 tags
The Wandering Ruby Blog: "Picky McPickerson" →
Haven't written a new entry in ages on my blog that specifically focuses on the journey of single Christian women like myself :) On this one, I share about a conversation that I had with my Dad about dating… and choosing who to date (and eventually marry). Feel free to read it! And if you like it, feel free to share it or reblog the link on Tumblr!
"Until God opens the next door for you, praise Him in the hallway."
– Tim Tebow Foundation
12 tags
Never Give Up.
Your life has a purpose. You are LOVED. You are CHERISHED. You are WORTH IT. And no matter how things may seem at the moment, you are NEVER ALONE. Every step you have ever taken, every situation you have ever gone through, every moment you have ever experienced are woven together to create a rich, intricate tapestry that is unique to the journey that God has had in mind for you even before you...
stfuego: Respect yourself first. →
Yeah it really sucks when the person who calls you her best friend, who you arduously managed to bottlecap your feelings for, invites you and another dude over at the same time, and then asks you, "So would you ever build a shrine? [Like Helga Pataki in Hey Arnold [a shrine to me?]]". In front… Indeed. Respect and love yourself enough to walk away when needed.
"Everyone says the right guy will come along… mine must have been hit by a..."
– "Regina George" (@RelatableQuote on Twitter)
7 tags
"So I pray for favor like Esther, I need Your strength to handle the pressure. I..."
– Katy Perry, "Who Am I Living For"
5 tags
"If you're hungry for my Spirit, it shall be...
I just find it incredibly timely that this worship song I knew of from years ago, written by Donna Lasit who used to be the worship pastor at City Bible Church, came back into memory just a few hours ago. God is indeed good. Donna Lasit  Presence If you're asking for My presence If you're seeking Me today If you're hungry for My Spirit It shall be done If you're asking...
7 tags
"But one thing I do: forgetting what is behind and straining toward what is..."
– Philippians 3:13-14 (NIV)
6 tags
Resound Church: "God Over All"
Today is the day! It's finally here! My home church is launching the Missional Rhythms series at the 9:00 and 10:30am services over at the Evergreen Theaters in Hillsboro. Later on in the day, at 6:00pm, we mark another milestone—our very first worship CD is released and launched with a bang over at the Venetian Theater in downtown Hillsboro, Oregon! The CD contains five original...
6 tags
"…Weeping may endure for a night, but joy comes in the morning."
– Psalm 30:5 (NKJV)
"May God break my heart so completely that the whole world falls in."
– Mother Teresa
7 tags
Resound Church's "God Over All" CD preview! →
7 tags